Sunday, Rep. Dan Goldman (D-NY) ignited a firestorm with remarks he made about former President Donald Trump. During an interview with MSNBC's Jen Psaki, Goldman discussed Trump's ongoing legal challenges, including the civil case by New York Attorney General Letitia James.
"His rhetoric is really getting dangerous, more and more dangerous," Goldman claimed. "Now, and his recent True Social post, it's incredibly, incredibly scary for anyone that might be trying to work in government."
"It is just unquestionable at this point that that man cannot see public office again. He is not only unfit; he is destructive to our democracy, and he has to be eliminated." Goldman boldly said.
Democrat Dan Goldman says President Trump "has to be eliminated." pic.twitter.com/lqYdYoyRJF

— Citizen Free Press (@CitizenFreePres) November 20, 2023
Many have noted that it seems Goldman is the one peddling "dangerous rhetoric." The New York Democrat has long been a critic of Trump and an appeaser of the Left. As a former federal prosecutor, Goldman gained recognition as the lead counsel for the Democrats during the partisan impeachment trial against Trump.
His involvement in the high-profile case brought him into the public eye. The overreach centered on allegations that President Trump had improperly solicited foreign interference in the 2020 U.S. presidential election from Ukrainian President Volodymyr Zelenskyy.
However, Trump was acquitted by the Senate in February 2020. The former President is now the leading favorite to win the 2024 election.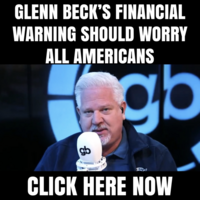 REACTIONS:
And if we said the same of Daniel Goldman we'd have the Feds at our door.

— Dystopiaville (@dystopiaville) November 20, 2023
Sounds like something a guy who visited Epstein island would say…

— Risky Chrisky (@RiskyChrisky) November 20, 2023
But that's ok; only Republicans are held accountable for "inflammatory rhetoric"

— Rock/Hard Place (@txtarheeldad) November 20, 2023
Some old dude posted something similar about Potatus. They busted down his door and killed him.

— Ken Pomarco (@KenPomarco) November 20, 2023
I hope secret service shows up at his door.

— Reaganette (@Ezinger44) November 20, 2023