The latest Harvard CAPS-Harris Poll shows former President Donald Trump in a dominant position over President Joe Biden in a potential rematch. The survey, which involved 2,851 registered voters, shows a shift in public sentiment that could have far-reaching implications for both parties in 2024.
The poll's findings are particularly striking in their indication of public opinion about Biden's potential second run. A substantial 59% of respondents believe he should not run for a second term.
This sentiment transcends party lines, with a notable portion of Democrats and a majority of independents expressing their reservations about Biden's candidacy in 2024. The data suggests an undercurrent of political fatigue and a desire for change, even among those who traditionally support the Democratic Party.
In contrast, the outlook for Donald Trump appears much more favorable. The poll showed an evenly split opinion, with 50% of voters supporting the idea of Trump running again in 2024. The figure is significant considering the polarizing nature of Trump's presidency and the intense political divisions it fostered.
Data indicates that Trump's base remains steadfastly loyal, a factor that could prove crucial in the upcoming election. The enthusiasm gap between the potential candidates is another critical aspect highlighted by the poll.
While only a quarter of Democrats showed enthusiasm for a Biden rerun, an overwhelming 77% of Republican voters are in favor of Trump returning to the political arena. This disparity could play a pivotal role in the 2024 race, potentially tipping the scales in favor of the Republican Party.
The poll also delved into issues at the forefront of voters' minds, with inflation and immigration emerging as top concerns. Approximately 30% of respondents identify inflation as the most pressing issue, while 25% point to immigration. These concerns reflect the broader economic anxieties and policy debates that are likely to influence voter behavior in the next election.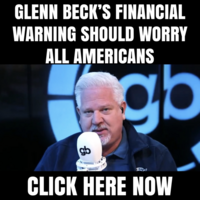 Further insights from the poll revealed a divided perception regarding the reasons behind the Democrats' recent electoral successes. A significant 57% of respondents believe that former President Barack Obama wants Biden to run again, showing his continued influence within the Democratic Party.
However, voters are split on whether the Democrats' success is attributable to specific issues like the abortion debate, effective voter turnout strategies, fear of Donald Trump, or perceptions of the Republican Party being too extreme.
Other polls paint a similar story for Biden. They show a significant decline in Biden's approval rating, especially among younger voters. Biden's approval rating has fallen to 40%, the lowest of his presidency. One NBC poll indicated particular disapproval of Biden's handling of foreign policy issues such as the conflict in the Gaza Strip, with 70% of young voters disapproving of his performance on this issue. Polls from the New York Times/Siena College, CNN, and Quinnipiac confirm this trend.