In Monday's press briefing, White House Press Secretary Karine Jean-Pierre appeared visibly flustered when confronted with a series of hard-hitting questions regarding President Biden's age, his dwindling job approval ratings, and criticism from former Obama advisor David Axelrod.
A reporter highlighted various polls indicating that a significant portion of the electorate, including many within the Democratic Party, believe that Biden is too old for the presidency.
"We never challenge… I'm not challenging the accuracy here. That's not what I'm doing," Jean-Pierre said with a mixture of acknowledgment and defensiveness.
"What I'm saying to you is that, you know, we're not going to change the minds of Americans. I get that. Americans are going to feel how they feel, and we're going to respect that."
The press secretary was also questioned about David Axelrod's remarks in The New York Times, where he expressed doubts about Biden's stamina and the risks of defying age. Again, Jean-Pierre avoided direct confrontation with Axelrod's comments, stating, "It's not my job to tell people what to think."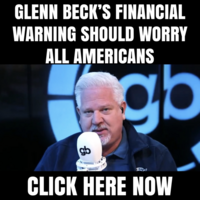 Alexrod wrote on Twitter earlier this November: "Only Joe Biden can make this decision. If he continues to run, he will be the nominee of the Democratic Party. What he needs to decide is whether that is wise; whether it's in HIS best interest or the country's?"
It's very late to change horses; a lot will happen in the next year that no one can predict & Biden's team says his resolve to run is firm.
He's defied CW before but this will send tremors of doubt thru the party–not "bed-wetting," but legitimate concern. https://t.co/g6zeWF0T87

— David Axelrod (@davidaxelrod) November 5, 2023
Amidst uncertainty, the White House seems to be taking a stance of non-confrontation. As the Biden administration continues to plan ahead for 2024, the question remains: What will the Democratic strategy be moving forward, especially with the upcoming election cycle getting closer and closer?
REACTIONS:
You could change American minds if you implemented policies that helped people and didn't still from generations yet born while undermining the economy at every turn

— Brad Capaldi (@TheGoatofMPVs) November 20, 2023
"That's why we're propping up Newsom."

— Anthony Hughes (@CallMeAntwan) November 20, 2023
Americans can't stand Biden and his authoritarian administration. This NEEDS to be the end of their power if the US is to be restored. Follow if you agree.

— Steven Mackey (@stevenmackeyman) November 20, 2023
Well now gosh, I thought that was exactly what she thought her job was!

— Cyn Eden (@cyn_eden) November 20, 2023