U.S. Capitol Police and other police agencies conducted a training exercise on early Sunday morning on the grounds of the Capitol, the department said in a post.
"Sunday, November 19 – starting at 4:00 a.m., we will be conducting a training exercise with our military partners on Capitol Grounds. Please do not be alarmed if you see emergency vehicles," the U.S. Capitol Police said in a post.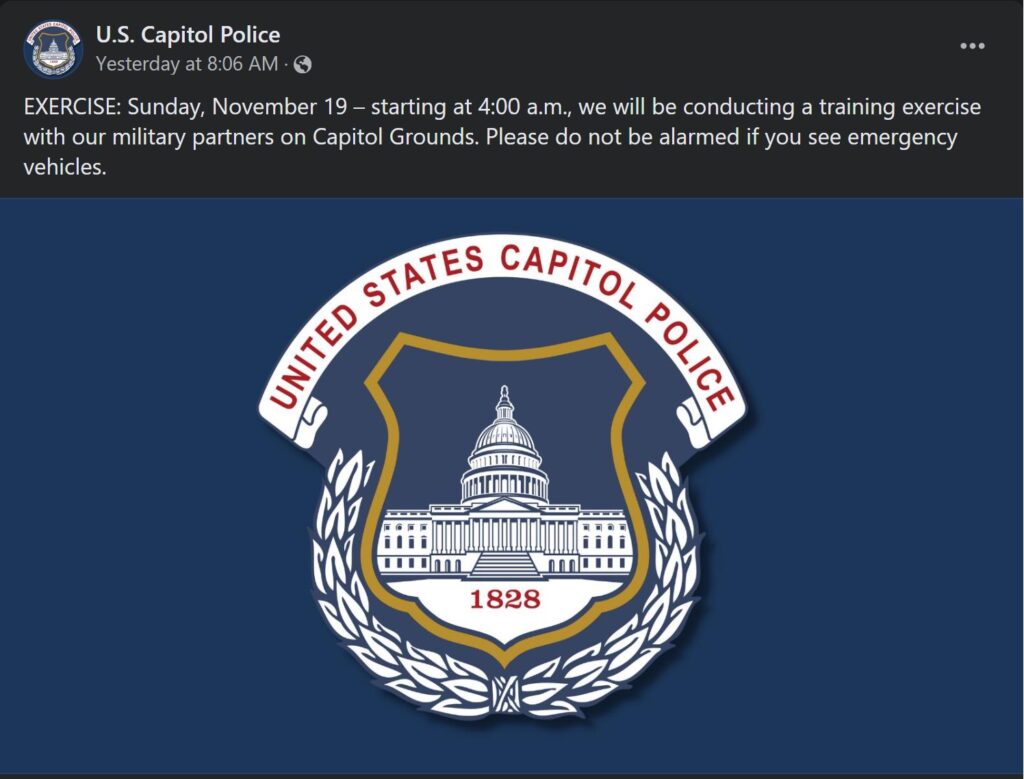 No additional information was released by U.S. Capitol Police that elaborated on their initial notice on Saturday.
However, there was footage obtained of the training exercise in front of the Capitol building obtained in the early morning hours on Sunday.
Massive training exercise this morning at the U.S Capitol. https://t.co/GVn2e7bsgH

— Dave Bondy (@DaveBondyTV) November 19, 2023
"This is a training exercise," a man said before being questioned briefly by a police officer.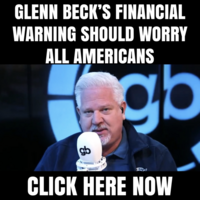 The Capitol Police have been busy this lately dealing with far-left protesters.
At DNC, Capitol police attacking protesters & throwing protesters down the stairs.#FreePalestine #CeasefireNowInGaza#AlShifaHospital pic.twitter.com/RwbhejuKTg

— #StopCopCity (@ChuckModi1) November 16, 2023
Capitol Police officers battled with far-left protesters demanding for a cease-fire in the Israel-Hamas conflict outside the Democratic National Committee's Washington offices Wednesday night, the latest flare-up in emotions around the country over the conflict.
According to officials, House Minority Leader Hakeem Jeffries, House Minority Whip Katherine Clark, and Rep. Pete Aguilar were inside when a conflict between demonstrators and police erupted and turned violent. Top House Democrats had to be evacuated from the area.
Six cops were hurt during the melee outside the building and one suspect was detained for allegedly striking a female officer. Officers sought "to keep back approximately 150 people who are illegally and violently protesting" in the area, according to US Capitol Police.
🇺🇸🇵🇸| US Capitol Police brutalizes protesters who were calling for ceasefire

The regime might stand w/ Israel & shower it w/ money, arms, intelligence data, training & political support but freethinking Americans stand w/ Palestinians. pic.twitter.com/d35LBi2EQF

— 𝐄𝐡𝐬𝐚𝐧 𝐒𝐚𝐟𝐚𝐫𝐧𝐞𝐣𝐚𝐝 🇮🇷🇵🇸 (@Safarnejad_IR) November 16, 2023
In a statement issued Thursday, the USCP justified its actions, claiming that the demonstrators were "not peaceful" and that they pushed dumpsters in front of exits and pepper sprayed police officers.
"We have handled hundreds of peaceful protests, but last night's group was not peaceful," the statement said.