Senator Roger Marshall (R-KS) has officially endorsed former President Donald Trump for the 2024 presidential race. The endorsement shows a growing trend within the GOP to consolidate support behind the leading candidate as 2024 nears.
Marshall, known for his support of Trump in the past, criticized President Joe Biden's administration on Monday for policies that he believes have adversely affected American agriculture and energy independence.
"Since the day Joe Biden stepped foot in the Oval Office, this White House declared war on American agriculture and American energy independence in pursuit of their Green New Deal agenda and electric vehicle mandates," Marshall said to Fox News Digital.
Farm country is struggling. Every day, the American dream is being pushed further out of reach. We need an America-first leader in the White House who fights for families in the Heartland and the values we live by.

While others try to imitate him, only President Trump will put…

— Dr. Roger Marshall (@RogerMarshallMD) November 20, 2023
"Joe Biden declared war on American sovereignty by opening our borders, ceding control to the cartels, allowing nearly 10 million illegal aliens into our country, and permitting lethal fentanyl to pour into our communities."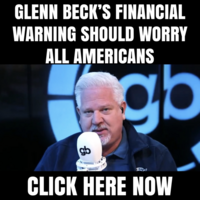 "Our farmers and ranchers feed the world, and Kansans deserve a President who understands that, and a leader who values the energy Americans produce. That is why I'm endorsing President Donald Trump. While others may try to imitate him, only President Trump will put our country back on track on day one," Marshall said.
In 2020, during the same election cycle in which Trump won Kansas, Marshall won a highly competitive U.S. Senate race in the state. In 2021, he voted to acquit Trump in the impeachment trial presented against the former president. ​
"Along with the onslaught of strangling regulations, Joe Biden declared war on our economy by unleashing a level of federal spending never seen in modern history, causing the highest inflation and interest rates that we've seen in decades," Marshall said.
"It's time for the GOP to unite behind President Trump. Let's end the political primary charade and focus on retiring Joe Biden."
Recent polls have shown a significant decline in Biden's approval rating, especially among younger voters ages 18-34. Biden's approval rating has fallen to 40%, the lowest of his presidency, and he now trails Trump in a hypothetical 2024 matchup. The downward trend in Biden's support among young voters is also reflected in other national polls.
One NBC poll indicated a particular disapproval of Biden's handling of foreign policy issues, like the conflict in the Gaza Strip, with 70% of voters aged 18 to 34 disapproving of his performance on this issue. Consequently, 46% of this demographic now support Trump for 2024, a significant shift from 2020 when Biden led by over 20 percentage points among the same group.
Surveys from the New York Times/Siena College, CNN, and Quinnipiac confirm this trend. The New York Times/Siena College poll found Trump and Biden nearly tied among voters under 30, with a 28-point margin favoring Trump over Biden on economic issues. Additionally, only 2% of voters under 30 view the current economy as "excellent."