Republican Congresswoman Marjorie Taylor Greene of Georgia posted a picture of her 20-year-old son Derek on Sunday posing with a doe and his rifle after a successful hunt like a proud mother does.
Of course with the Congresswoman being who she is, a target of choice for leftist keyboard warriors, detractors and hecklers immediately pounced. But they may have gotten more than they bargained for in response.
I'm so proud of my son Derek! pic.twitter.com/vTXcrnUt6T

— Marjorie Taylor Greene 🇺🇸 (@mtgreenee) November 19, 2023
Demonstrating a combination of baseless anti-hunting and anti-Second Amendment rhetoric, the commenters launched a series of attacks that Greene swatted down with expert precision and brevity.
One commenter wrote, "Small undersized deer. Sad," leading the Georgia Republican to scold them, "The fact that you think hunting is about putting a trophy on the wall tells us all everything we need to know about you."
Another noted, "Wow… he shot a 40lb baby deer. He a bad ass… that will feed the family for minutes," MTG promptly corrected them, writing, "It's called a doe. Try to educate yourself about hunting before you make stupid comments and embarrass yourself."
Other replies turned to ad hominem attacks against the Congresswoman's son. One wrote, "A cosplay hunter shoots a deer the size of a family dog with an assault rifle." Greene answered sharply, "AR-15 are excellent hunting rifles. Too bad your too much of a beta male to understand that."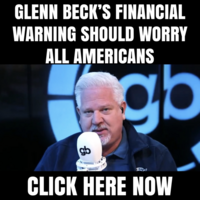 AR-15 are excellent hunting rifles.
Too bad your too much of a beta male to understand that.

— Marjorie Taylor Greene 🇺🇸 (@mtgreenee) November 19, 2023
Another commenter replied to Greene, "Your son should be locked up like you." To which MTG answered, "At least my son knows he's a man Michael. Your fake gender pronouns just shows how easily misled and mentally confused you are."
As noted by Newsweek, other commenters wrote, "Hunting for food is one thing. Hunting for sport is another. Not cool at all. Especially not cool posting this sickening picture," and, "killing an innocent animal in its natural habitat" was "absolutely disgusting."
In a follow-up statement, Greene wrote:
"It's sad that so many people commented here in such hateful uneducated way. We live in terrible times that so many people have such petty and materialistic views that they think posting up pictures of an animal some one hunted has to be a giant game, decked out in name brand hunting clothes, with the most expensive name brand rifle with the sole purpose to impress people on social media.

I posted this joyfully and said I'm proud of my son for many reasons."
She pointed out that he, "did exactly what I asked him to do. I told him a few weeks ago that I wanted him to kill me a deer so we could have the meat for Thanksgiving week and to freeze the rest," adding that he "cleaned the deer, cut up the meat, and cleaned up after himself."
It's sad that so many people commented here in such hateful uneducated way.

We live in terrible times that so many people have such petty and materialistic views that they think posting up pictures of an animal some one hunted has to be a giant game, decked out in name brand… https://t.co/74TwCzmfPp

— Marjorie Taylor Greene 🇺🇸 (@mtgreenee) November 19, 2023
Greene concluded, "Hunting and Farming are literally basic national security for every country on Earth. The skills and knowledge on how to hunt and farm should be taught to every generation just as they are taught how to  read. We should not have a generation or two that don't understand or appreciate basic life skills. We must fix this because our future ability to survive may depend on it."